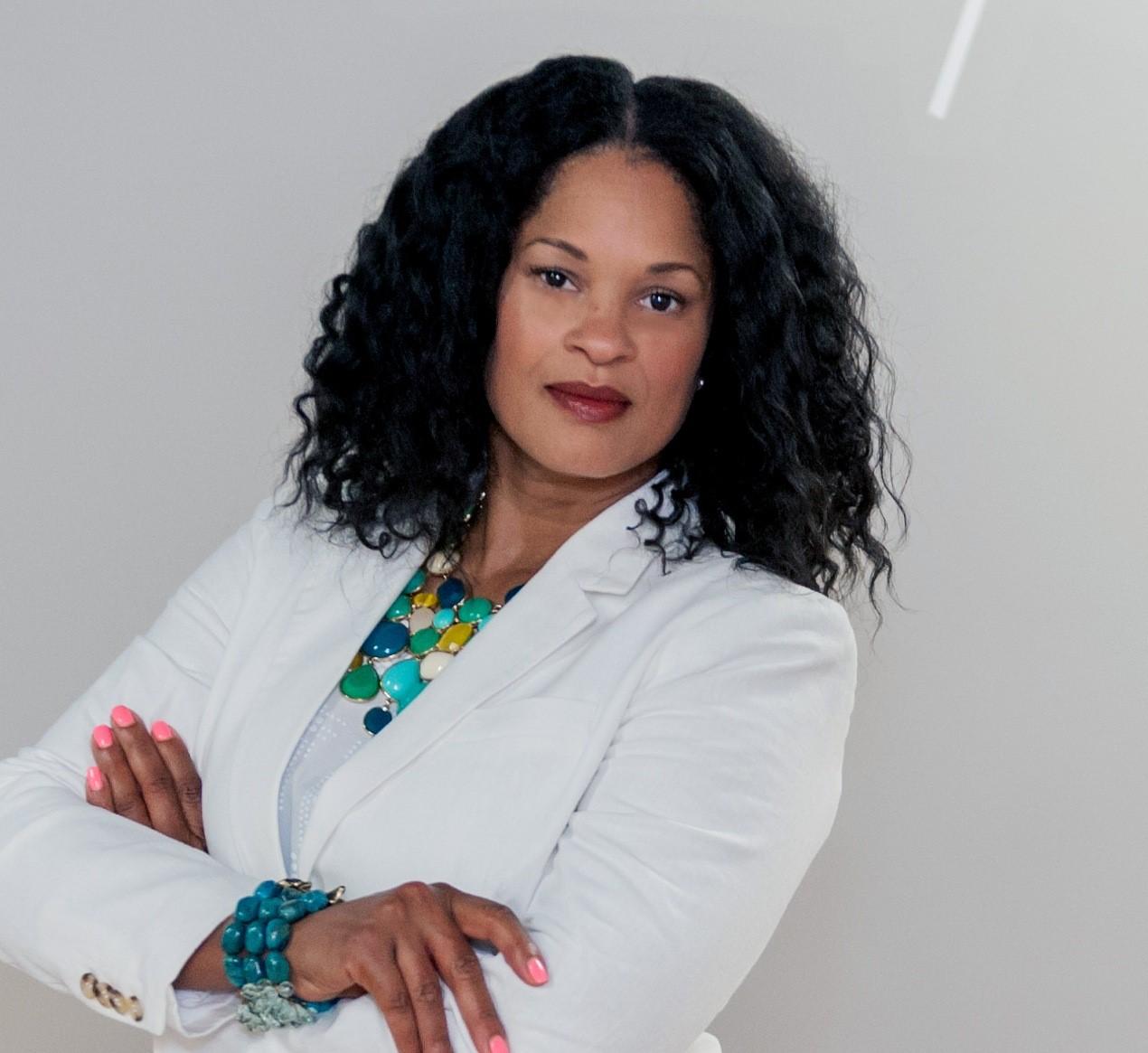 Theresa Thompson Goode
Senior Pastor
As a prolific communicator of the Word of God, Theresa Thompson Goode has dedicated her life to this privilege for 19 years. Starting her ministry in 1999  as a Children and Youth Pastor at her parent's church, Jubilee Christian Center in Boston, MA, Theresa's passion for the next generation was her foundation.  She moved to Providence to co-found New Dimension Church and assumed the role of  Senior Pastor in 2015. Today, Theresa's ministry continues to center around  her greatest passions – pastoring people into their destiny, mentoring the next generation and service to under privileged children in nations around the world. New Dimension Apostolic Center was founded with the desire to reach the lost, revive those who have fallen away and prepare them all to reform their spheres of influence to which they've been called to serve. New Dimension is under the apostolic leadership of Bishop Gideon Thompson, Founder of Church Without Walls International and Dr. Mark Stibbe, Theological Advisor to Culture Changers and Associate of Presence Ministries International. Theresa is a graduate of Spelman College, Atlanta, GA where she earned her B.A. in Psychology and holds a M.Ed. from Lesley University. She has two beautiful teenage children; a son, Troy Jr., and a daughter, Maya Renee.


Creating a Culture of Freedom
Grace is superior to the law
1 Cor 8, 2 Cor 3:17, Gal 5:1

Creating a Culture of Honor
We honor the Holy Spirit that lives in every believer and we recognize that respect is a two way street from leadership to the body and back. Psalms 105:15, Matt 10:40-42, Rom 12:10

Creating a Community of Love
We live to give love with no strings attached; we love people who can't possibly love us back; our faith works by love.

Worshipping God
We were created to worship and host His presence.

Living with God's Wisdom in the Present
We live as proper stewards of the resources he has given us whether they be tangible, spiritual, or mental resources.

Living in a Prophetic Community
We are to hold each other accountable to live up to what God has said about our lives 2 Cor 4:13, 1 Tim 1:18

Living From Heaven to Earth
Authentic faith lives from Heaven to Earth.
Our Vision
Built on the mandate to create an apostolic culture that recognizes everyone as loved and significant, with the releasing of Apostles, Pastors, Teachers, Prophets and Evangelists, New Dimension Apostolic Center was birthed in January 2009. Our vision of an apostolic culture is accomplished through a two winged approach of extravagant worship which sets the atmosphere for the miraculous and small groups which fosters connection and breakthrough.
statement of belief
We Believe
Basic Salvation, there is only one true God who is the eternal King, Creator and Redeemer of all that is. He has revealed Himself to be eternally self- existent – one being in three persons: God the Father, God the Son, and God the Holy Spirit.
The Bible to be the inspired and only infallible and authoritative Word of God.
We are saved by God's grace, through faith in the person and work of Jesus Christ.
The baptism of the Holy Spirit according to Acts 1:4-8 and 2:4 is poured out on believers that they might have power to be witnesses.
The Church consists of all who put their faith in Jesus Christ. The Church exists to carry on the ministry of Jesus Christ by disciplining the nations, baptizing and teaching them to love and obey God.
BECOME A MEMBER
You can become a member by going through the following steps:
Receive Jesus Christ as your Lord and Savior. (John 3:16; Ephesians 2:8-9)
Confess your faith. (Romans 10:9)
Agree with and abide by our Statement of Belief
Complete the New Member's class.
Please call the church office for any additional questions (401) 490-0404